Therapro: The therapy resource for families and professionals!
We provide therapists, teachers, parents and other caregivers with the highest quality and most economical therapeutic and educational resources for all ages and abilities, from kids to adults.
Our goal is to provide unique speech and occupational therapy supplies for preventive, developmental, and rehabilitative care. With the right tools, including occupational therapy assessments and evaluations, kids and adult activities, games, products and toys, developing gross motor skills, fine motor skills and communication skills is less frustrating, and will result in better outcomes in a shorter period of time.
We value your comments and feedback; please let us know how we can serve you better.
We are committed to exceptional customer service, with live phone operators to assist you 24 hours a day, 7 days a week at
(800) 257-5376
Traveling or live near us? Come visit
our showroom in Framingham, MA
, to try out or purchase your favorite Therapro products. [Open 7 days a week, 9am-5pm.]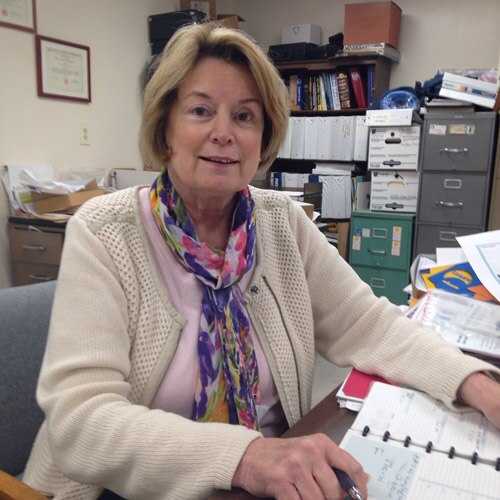 Therapro's History and Our Founder
Therapro, Inc. is a virtual Rubik's Cube of capabilities and accomplishments spanning over 31 years, due almost entirely to its creator and owner, Dr. Karen C. Weihrauch.
Dr. Weihrauch has enjoyed a multi-faceted educational and business background that prepared her to build a prestigious and well-known Occupational Therapy company offering products, services and innovative solutions to professionals across the United States and internationally.
Dr. Weihrauch attended Boston University and was one of the first three doctoral candidates to receive her ScD in the demanding Occupational Therapy area. In conjunction with her studies, she created and managed a private practice OT company for five years, placing and supervising Occupational, Physical and Speech Therapists in the Boston area. This real-world experience provided a great deal of research results for her doctoral thesis.
During the last five years of her doctoral program, Dr. Weihrauch served as the primary Occupational Therapist for the Brookline Public Schools. Her expertise was unparalleled and allowed her a great deal of hands-on experience in the Occupational Therapy arena. It also made her think about what she really wanted to accomplish once she obtained her degree.
In a moment of romantic and practical serendipity, Dr. Weihrauch met her husband, Dr. Paul Weihrauch, and their combined backgrounds, educations and talents brought Karen's idea of launching Therapro to fruition. Working in tandem for 27 years, they brought a pioneering start-up company to its current level of prestige and excellence in an important and challenging field. Their accomplishment was recognized by the Massachusetts Association for Occupational Therapy when Dr. Weihrauch was awarded the 2013 Herbert J. Hall Award for Outstanding Service to the Profession of Occupational Therapy.
Despite the untimely passing of Dr. Paul Weihrauch in 2015, Therapro continues to expand and offers a vast arena of services and products both nationally and internationally. Its outstanding array of assessment and therapeutic products and educational programs is made available online (
www.therapro.com
) and in four handsome, printed catalogs which can be requested on the website. The
Theragram
, Therapro's Newsletter,
Saturday Seminars
, a
You Tube series
and in-house publishing expertise/printing complement the product offerings. The
Assessments
portion of the business constitutes a very large percentage of sales due to the high caliber of effectiveness they achieve.
Dr. Weihrauch's focus on people starts at home. Therapro staff and adjunct consultants have worked in tandem with Dr. Weihrauch over many years and have streamlined Therapro's offerings to the point that it is the most admired and utilized OT company in the United States today. As Dr. Weihrauch recently said at a staff meeting,
"Yes, we are a business, but we are so much more and each of you have helped to create what we are today."