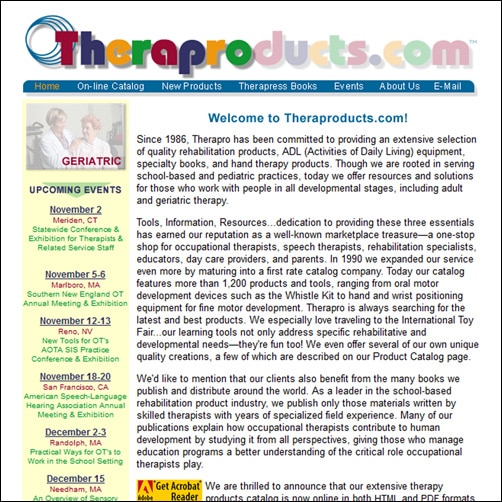 (Click to enlarge!)
.
This holiday season we're celebrating 20 years of Therapro online! Here's a throwback screenshot of the first version of our website (theraproducts.com) - remember when?
To celebrate two decades of therapro.com, we're knocking down prices on a few special products to their throwback prices from 1999.
This promotion will last until December 19, 2019. We will post new items every Monday and Thursday , so please check back!