AUTHOR: Diane Long, EdD, MOTR/L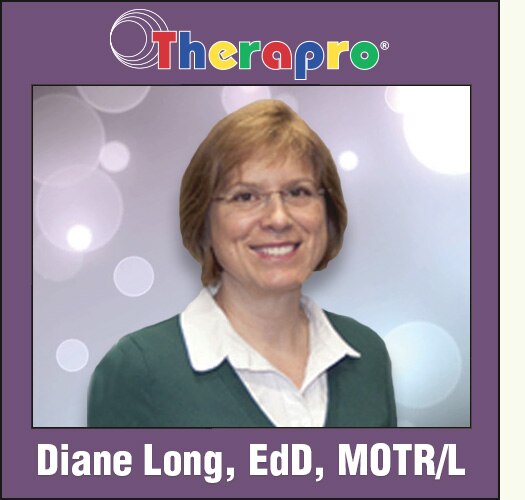 Dr. Diane Long is an associate professor and serves as the Chair of Occupational Therapy at Ithaca College. She is a resource person and advisor for students interested in transferring to the combined BS/MS occupational therapy program at the undergraduate level. She enjoys conversing with students and parents who are interested in more information about occupational therapy at Ithaca College and welcomes all questions.
School-based and pediatric occupational therapy were the primary focus of Professor Long's clinical career and she brings more than 20 years of hands-on experience to the classroom. Since joining Ithaca College as a full-time faculty member in 1998, she has coordinated and taught courses about human development, pediatric theory and treatment, and school-based practice. In addition, Dr. Long's extensive experience in clinical management enables her to share real world issues with students about working in private practice. Dr. Long supervises graduate students in group research and individual thesis projects in areas of pediatrics and clinical reasoning and teaches the graduate capstone course Advanced OT Theory and Practice. Her doctoral work focused on clinical reasoning of occupational therapy students, and development of students' thinking skills is a particular passion of hers.
Diane is the author of
Trunks: The Game of Motor-Memory
.